Intco Recycling (688087.SH) took part in the S&P Global Corporate Sustainability Assessment for the first time and achieved outstanding results. INTCO Recycling scored 50 on the 2023 S&P Global Corporate Sustainability Assessment on September 22. This is ahead of 91% of the chemicals enterprises and significantly higher than the industry average score. This achievement is a result of the company's ongoing exploration and deep cultivation of sustainable development over the years.
S&P CSA is sponsored by S&P Global. It is the most effective tool in the world to assess company sustainability and a crucial foundation for global investors to use when making investment decisions and conducting data analysis. It evaluates a company's sustainability performance as well as its ability to recognize and manage potential risks and opportunities. It also analyzes multi-dimensional indicators such as environmental protection, social responsibility, and corporate governance. The results are converted into a CSA score that comprehensively reflects a company's sustainability management and disclosure level.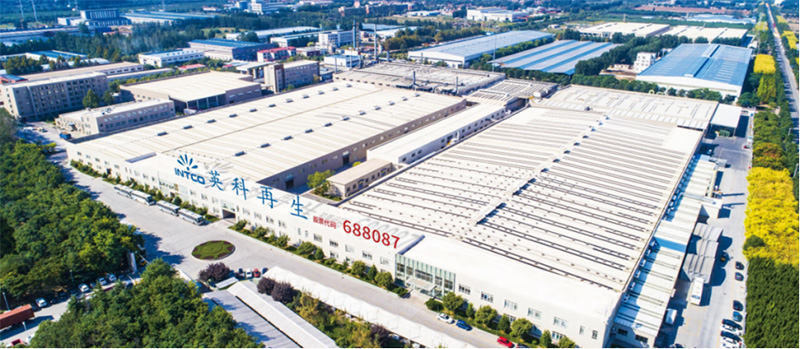 Since its founding, Intco Recycling has incorporated ESG governance into the organization's long-term development strategy. As a result, Intco Recycling successfully participated in CSA for the first time and achieved excellent results. This attests to Intco Recycling's accomplishments in the ESG field, which have been acknowledged by reputable international organizations. As a high-tech manufacturer of resource recycling and reuse, Intco Recycling has unlocked the entire industrial chain of plastic recycling and reuse and transformed it into an innovative business by precisely fusing plastic recycling and reuse with cutting-edge consumer goods. We depend on our distinct business strategy and ideal technology as the first A-share listed company engaging throughout the entire plastic recycling industry chain to achieve stable growth while advancing the circular economy.
Intco Recycling is dedicated to being a world-class high-tech manufacturer of resource recycling. Relying on the advantages of resource recycling and utilization of the entire industry chain and globalization, we will work with various stakeholders to put sustainable green practices into place to meet human needs, achieve carbon neutrality, and promote sustainable development.
View More: https://www.spglobal.com/esg/scores/results?cid=7338873